1. How will I receive my order?
You will receive your order via UPS, USPS, FedEx ground or freight depending on the size of the order.
2. How long does the popcorn stay fresh?
Our bags are resealable bags this will keep fresh for up to 8 months, if kept in a dry, cool temperatures.
3. Can we place orders online?
Yes, visit www.poppinpopcorn.net.
4. How do I submit an order to you?
You will want to collect all the order forms, and mail them into us. We will add them up and send you an invoice. Below is an example of our 3 Part order form.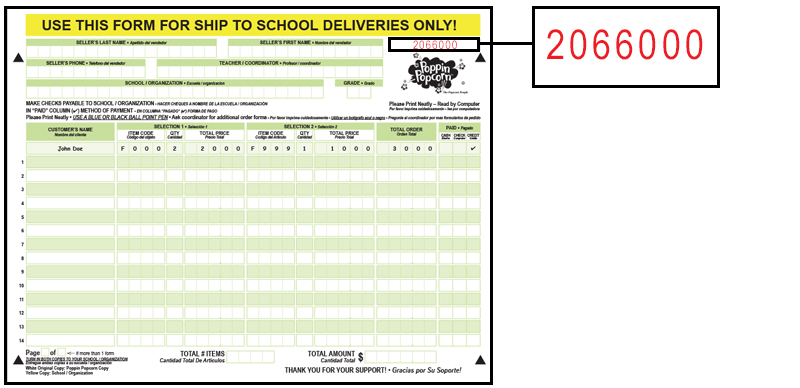 5. Are we a Peanut Free Facility?
We are not a peanut free facility.